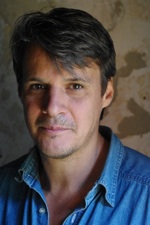 Assistant Professor
Dr Zsolt Pálfalusi is Assistant Professor at the Department of Aesthetics, Institute for Art Theory and Media Studies of ELTE Budapest. He obtained his PhD from the Doctoral School of Phenomenology of ELTE in 2003. He teaches courses on the main philosophical traditions of the 20th century including Husserl's and Heidegger's phenomenology, and lectures on 19th century philosophy focusing on Kierkegaard and Nietzsche. Zsolt's recent research involves the field of modern performance art, in particular philosophical approaches to the effect of shock as well as to weird and freaky actions in the media and other open social institutions such as theatres, military bases, schools, hospitals, homeless' shelters and prisons.
Selected Publications
Performansz. Teatralitás és agonalitás a filozófiai diskurzusban. Performerek és informerek [Theatricality and Agonality in the Philosophical Discourse. Performers and Informers], Kijárat, Budapest, 2009.
Contact Details
Institute for Art Theory and Media Studies
Eötvös Loránd University
Mail: Múzeum krt. 6-8 1088-Budapest Hungary
E-mail: palfalusi@gmail.com